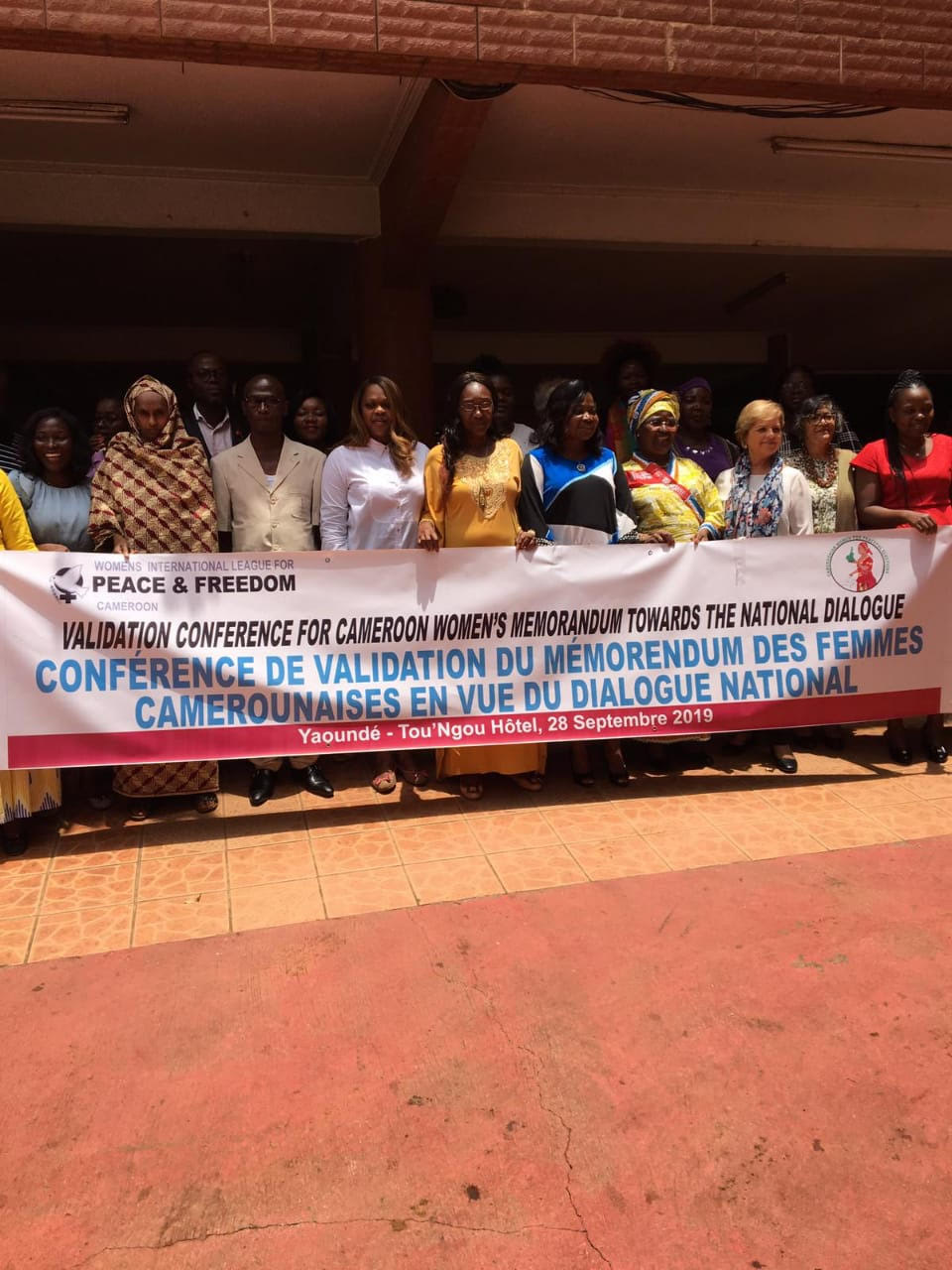 National Dialogue for Peace
October 10, 2019
Members of the Community Voices for Peace and Pluralism held a Women Mediators Dialogue in Kaduna, Nigeria. The workshop was officially declared open by the Governor of Kaduna State Malam Ahmad Nasir El-Rufai.
The women were drawn from among others, Kenya, Nigeria, Mali, Burundi, DRC, Sudan and Zimbabwe. The workshop was hosted by the Farmers and Herders Initiative for Peace and Development – Africa (FHIPD-Africa), based in Nigeria. FHIPD-Africa is an international center that supports and promotes non-violent approaches to conflict transformation through, research, preparedness, mediation, community dialogue and inclusivity.
The women are leaders and professionals working as, among others, university lecturers, magistrates, teachers, nurses and social workers and leaders of peace building organizations. They often find themselves – on the basis of the authority derived from the jobs they hold – providing solutions to prevent or end armed conflict without the skills to do so. For instance, school communities, parents, fellow teachers and students listen to teachers. Nurses treat everyone, across ethnic and religious communities. These interactions often provide opportunities for intercession to end armed conflict.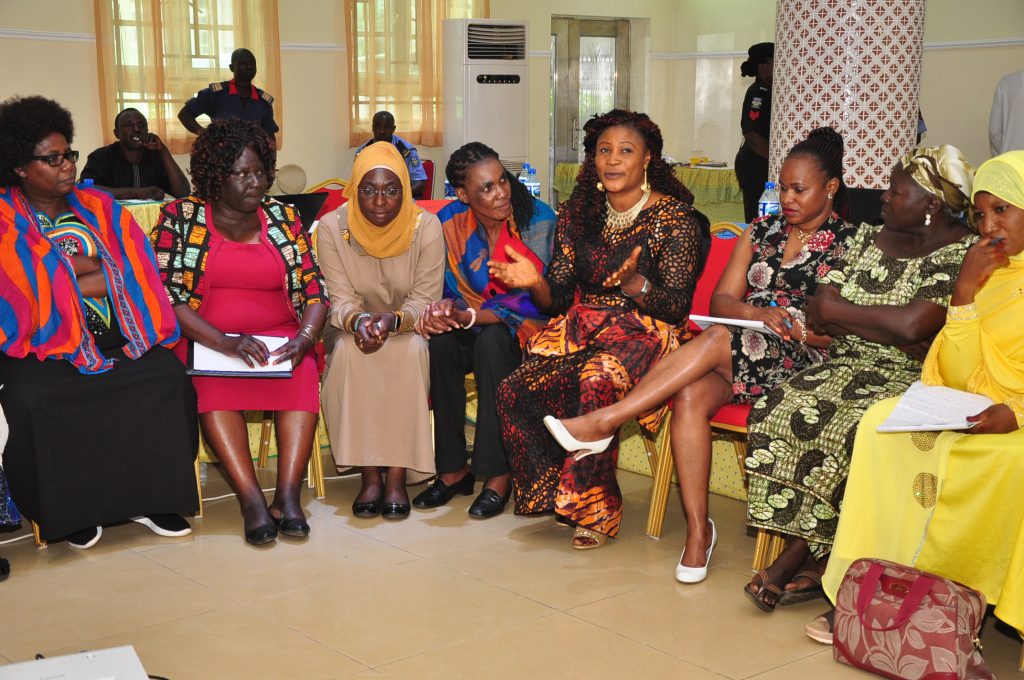 They sometimes, however, without the requisite skills, struggle to provide appropriate support on stopping, preventing, transforming or ending armed conflicts. With their capacities built, not only will their interventions improve but their efforts can be more easily incorporated into policy and programming of external actors.
The women shared personal experiences on prevention and solving of ethnic or religious violence characteristics. The discussions deepened understanding on the circumstances of change, building relationships and trust building.
The workshop will be followed by accompaniment in implementation of joint conflict prevention specific interventions by each country team.

Launch of the Companion for Women Mediating Armed Conflict in Communities – Peace through Pluralism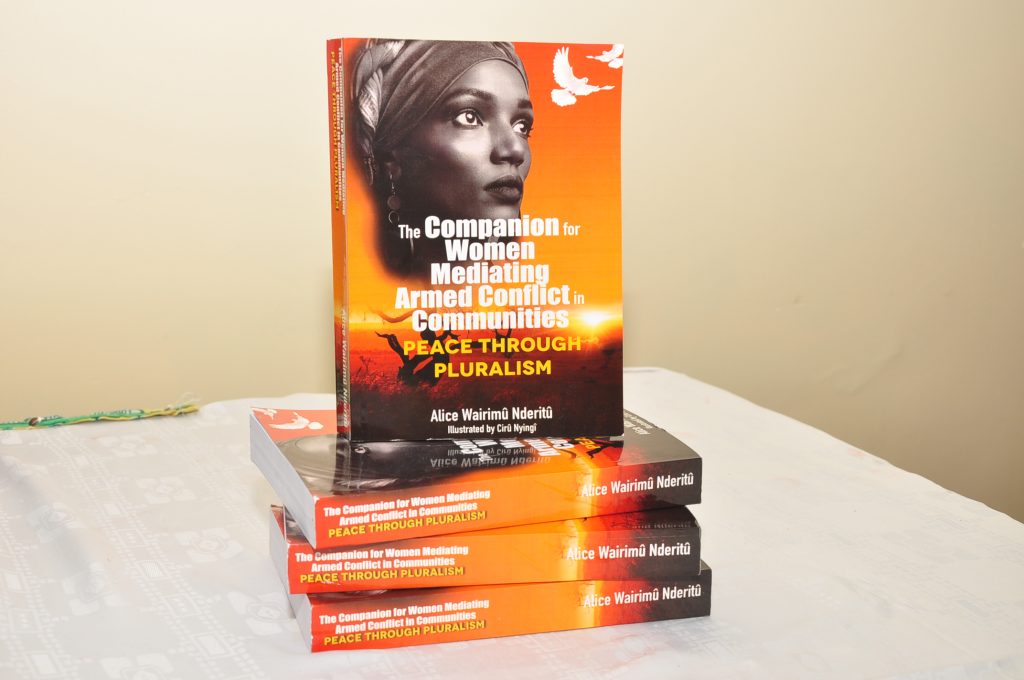 The Governor of Kaduna State Malam Ahmad Nasir El-Rufai launched the Companion for Women Mediating Armed Conflict in Communities – Peace through Pluralism.
The "Companion" was written in fulfillment of a promise made by the author, Alice Wairimu Nderitu in November 2017 when named one of the inaugural winners of the Global Pluralism Award and In February 2018, when named by Simon Fraser University's Centre for Dialogue as the recipient of the 2017/18 Jack P. Blaney Award for Dialogue. The Global Pluralism Award was given to the author for her commitment to conflict prevention in Africa and innovative approach to mediation. The award was presented by His Highness the Aga Khan and the Chief Justice of the Supreme Court of Canada, Beverly McLaughlin. The Jack P. Blaney Award for Dialogue recognized Alice's work in using dialogue to support conflict resolution and dedication to the prevention of genocide and mass atrocities.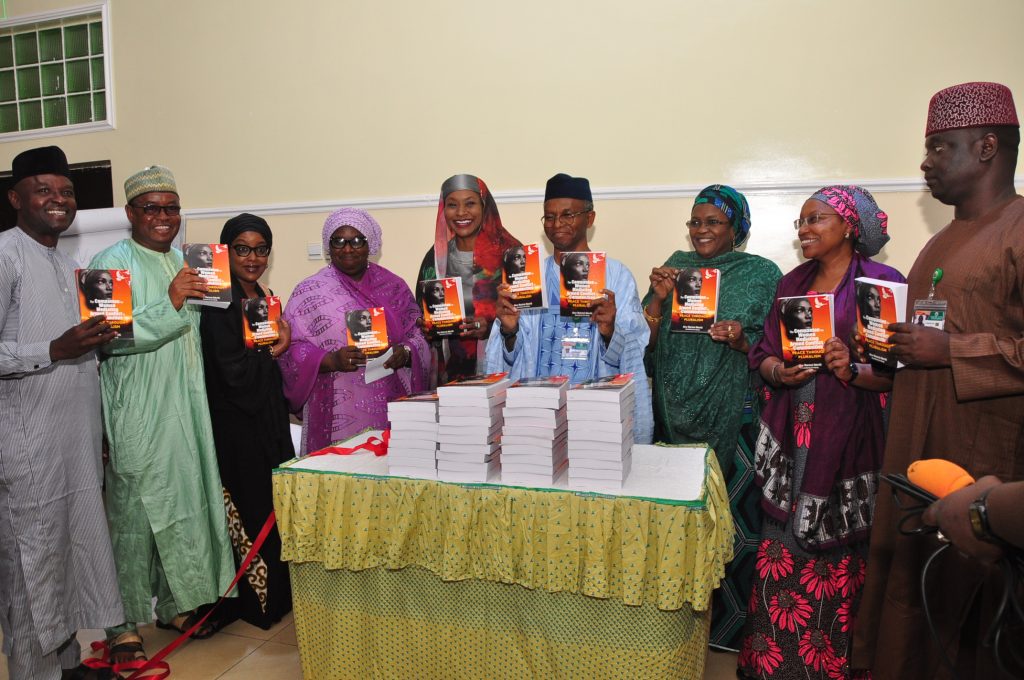 This Companion is one of the steps towards fulfilling the promise she made to women like her, working for peace through pluralism.

---
Community Voices for Peace and Pluralism – Africa is a non-profit network that builds the capacities of women and other groups in preventing, transforming and solving violent conflict through a Peace and Pluralism approach. We equip women to contribute to peace processes in decision-making roles.